Choosing the best fence for your property can be difficult, as there are many options available on the market today. While every fence style provides property owners with pros and cons, ornamental fencing has proven to provide the necessary security and privacy as well as elegance and charm to any property. Regardless of your property style or space, ornamental fencing is an excellent option for both home and business owners.
What is Ornamental Fencing?
Ornamental fencing is available for property owners in a variety of styles and materials. This fencing option is a perfect way to add character and elegance to your property while still providing heightened security and marking property lines. Many homeowners choose ornamental fencing because of its attractiveness and charm. Ornamental fencing can come in numerous colors, and property owners can find a style that perfectly fits their home's architecture from contemporary to traditional. Some of the materials used for ornamental fencing today are as follows:
While many may think ornamental fencing is costly, it's a cost-effective purchase all-around offering impressive durability, minimum maintenance needs, and increased security. If you're unsure of the other benefits ornamental fencing offers to property owners, it's impressively endless compared to other fencing materials and options.
Heightened Security
Deciding to install a fence on your property automatically increases security as well as privacy. While ornamental fencing isn't designed for complete privacy or high-security levels, it's still an enclosure between your property and the rest of the world. Any fencing installed on a property is an excellent theft, trespasser, and vandalism deterrent. Ornamental fencing offers charm for any type of property, both residential and commercial while protecting household members, pets, and much more. Installing a fence will also help you clearly mark your property line for neighbors and passersby.
Durability
Materials used for ornamental fencing are incredibly durable, meaning the common misconception of this fencing design being fragile is incorrect. Ornamental fencing is constructed with high-quality aluminum or steel, making the fence you install resistant to almost any kind of environmental conditions. It's very likely your ornamental fence will never show signs of wear or deterioration, thus making maintenance needs virtually nonexistent. Many ornamental fencing providers also offer lifetime warranties with their products to ensure you're given a lifetime of beauty.
Existing Design Compatibility
Ornamental fence installation on your property won't take away from any architecture or landscaping that you already have in place; if anything, it will complement these features. If you live on a sloped property, ornamental fencing can work efficiently, making it a popular choice for home and business owners alike. If you're looking for a way to add to your property's aesthetic appeal and complement existing architecture and landscaping features, ornamental fencing is a wonderful choice compared to other fencing options.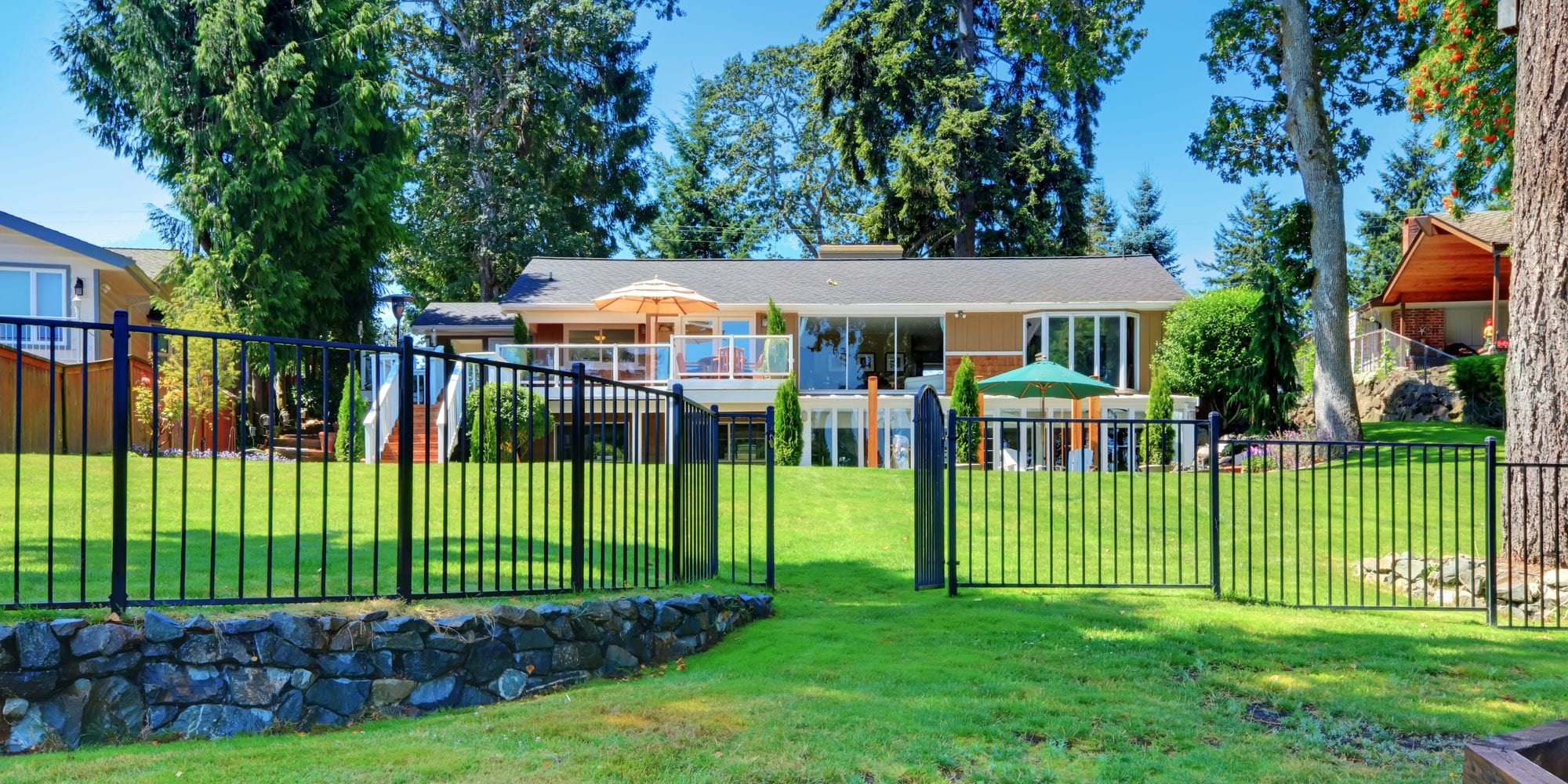 Increased Property Value and Curb Appeal
If you decide to install an ornamental fence on your property, it will automatically make your residential or commercial property worth more money, which is beneficial for resale if you ever plan on that. Ornamental fencing also adds to your property's curb appeal, which is an essential factor in the overall value of your property. Brand new, charming, well-installed fencing makes your home attractive to potential buyers and elevates the appeal of your neighborhood as well as draw more customers into a business location. Improve the look of your home or business with ornamental fencing.
Style Versatility
Ornamental fencing offers impressive design versatility. Many of the materials are available in an extensive range of styles, meaning you'll be able to find the design that's perfect for your property. Whether you're in search of a minimalist or modern style to elaborate and traditional, there's certainly a design fitting for every property owner's needs. Depending on the material you choose for your ornamental fencing, additional accessories may be available to add even more character. Aluminum ornamental fencing typically comes with a variety of other accessories, from finials and ball caps to scrolls. When choosing your fence installation company, it's recommended to pay attention to how many design options they offer as an experienced, seasoned contractor will provide more than just the cookie-cutter options.
Low Maintenance Needs
Rust is a common worry for many property owners when it comes to installing a fence, but you're in luck. Not only does ornamental fencing require little to no maintenance, but it is also virtually rust-resistant. Many property owners turn to ornamental fencing because of the charm it adds to their home or business, the low maintenance requirements, and the fact that it will retain its attractive appearance even in the most severe weather. If you're located near a body of water or in a humid climate, ornamental fencing is an excellent option as both factors are known to cause rust, and with ornamental fencing, you won't have to worry. With ornamental fencing maintenance, you won't have to worry about painting or repairs and regular upkeep, the most you'll have to do is clean it yearly and inspect for any damage.
Recyclable
With eco-friendly materials and products continuing to rise in popularity, many property owners look for materials and products that cater to this need. Ornamental fencing utilizes aluminum or steel for every design, and there is a continually high demand for both aluminum and steel. By choosing ornamental fencing, you're making a move to install an eco-friendly, recyclable material on your property. Recycled aluminum and steel are incredibly easy to repurpose, meaning ornamental fencing materials can easily be reused when it comes time to replace.
Contact Your Fencing Professional Today
At the end of the day, installing a fence is a big decision to make, and it's incredibly crucial that you choose the best material and style for your property and unique needs. Ornamental fencing isn't the only fencing option available on the market today, but it does come with many benefits that property owners find appealing. If you're interested in learning more about ornamental fencing or want to explore other fencing options, it's encouraged to contact your fencing professional today.