Crossbuck fences are popular choices for those living on farms, pastures, or ranches. But that is not to say folks in suburban neighborhoods can't enjoy them on their property, too.
These fences can be spotted by an "X" pattern between the posts, which are typically around 4-foot high, and are built using either vinyl or wood materials in a wide variety of tasteful colors.
One great thing about crossbuck fences is that they can add curbside appeal and value to your home. Even if you're not living in a rural area, passersby and onlookers will feel the essence of Americana and the great countryside.
While crossbuck fences are used in rural areas to keep livestock within the confines of the owner's property, they shouldn't be used to keep domesticated pets, such as dogs, from escaping.
Also, if you have young children you'd like to keep from roaming too far from the house, crossbuck fences may not be useful as they allow for smaller children to crawl under or climb over the posts.
Not to mention, they will note be effective if you have a pool, hot tub, or other items you'd like to prevent outsiders from coming in contact with.
The crossbuck fence can be a beautiful addition to your property under the right circumstances. But if you're looking to add security to your property, you may want to look elsewhere.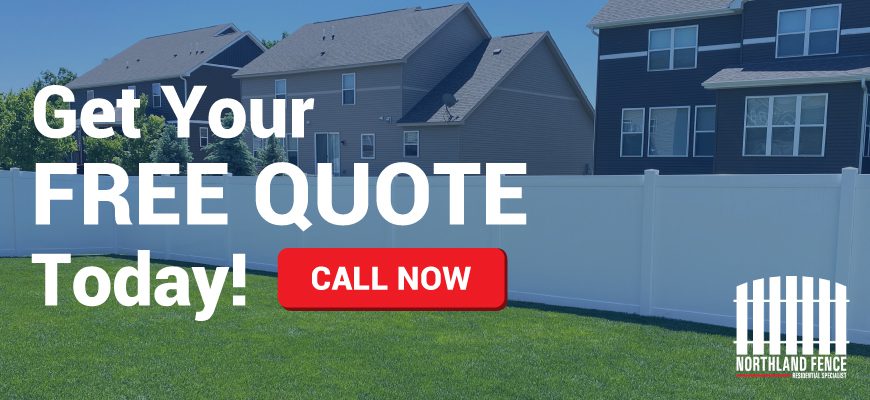 Call Northland Fence
Northland Fence has been around for 17 years and has provided fantastic customer service, great work, and an overall great customer experience ever since.
According to the Better Business Bureau, Northland Fence has a near-perfect rating and zero customer complaints.
By understanding the needs of the average customer household, Northland Fence is able to go above and beyond. In order to give customers the best product possible, they have eliminated materials from their inventory that cause issues for fence buyers.
Northland Fence offers quality chain link, vinyl, and wrought iron fences. They're also the first company in Minnesota to use driven posts on all fences since they're more durable and waterproof.
Northland Fence offers a 15-year warranty on material for chain link fences, a lifetime non-prorated warranty on vinyl fence materials, and a 10-year warranty on labor.