Buying the first house for your family to transform into a home is incredibly exciting. You've got plenty of things on your plate to worry about, from interior design aspects to exterior improvements. Although it might seem like something you can put towards the bottom of your new homeowner checklist, fences are an integral part of a safe, functional home. There are various fence styles to choose from that offer protection to you and your family. When you buy a new home, put installing a fence at the top of your priorities.
Many homeowners envision their ideal home as a ready-to-go, turnkey property for their family to prosper in. However, if your property lacks a fence, it's essential that you understand exactly why you need one and what functionality you require so you can install one right away. When looking for the perfect fence for you new home, consider the following factors:
Material: Fence material options include vinyl, mesh, wood, chain link, glass, and wrought iron, although some options are better for new homeowners than others.
Functionality: Fences can provide protection, privacy, or help improve your curb appeal – depending on your individual needs.
Features: Does your fence need a gate? How wide does the opening need to be for your driveway? Is your fence enclosing a pool or patio area?
Homeowners with young children are going to have different requirements for functionality and features than someone with older teens or just pets. Understand all your options so that you can find a fence that fits all your needs and looks beautiful along the way.
Why Do I Need a Fence?
You're probably curious why a fence is so important for a new homeowner to install. There are multitudes of reasons why your property might need a fence. Whether you need something pet-friendly to keep Fido from running into the road or just want a little bit of privacy by your pool, there is a fence option for you. Fences offer numerous benefits to new homeowners:
Fences keep kids and pets within the confines of your property.
Fences offer privacy from neighbors or passing vehicular traffic.
Fences are an added barrier of protection around your pool.
Fences provide safety from possible intruders, animal or otherwise.
Many small children and pets could give world-famous escape artist Harry Houdini a run for his money. Fences are a fantastic option for families with kids and pets prone to wandering off out of eyesight. Fences also offer protection from a potential poolside accident. Any experienced homeowner will attest, fences are a feature you'll want to add to your brand new home.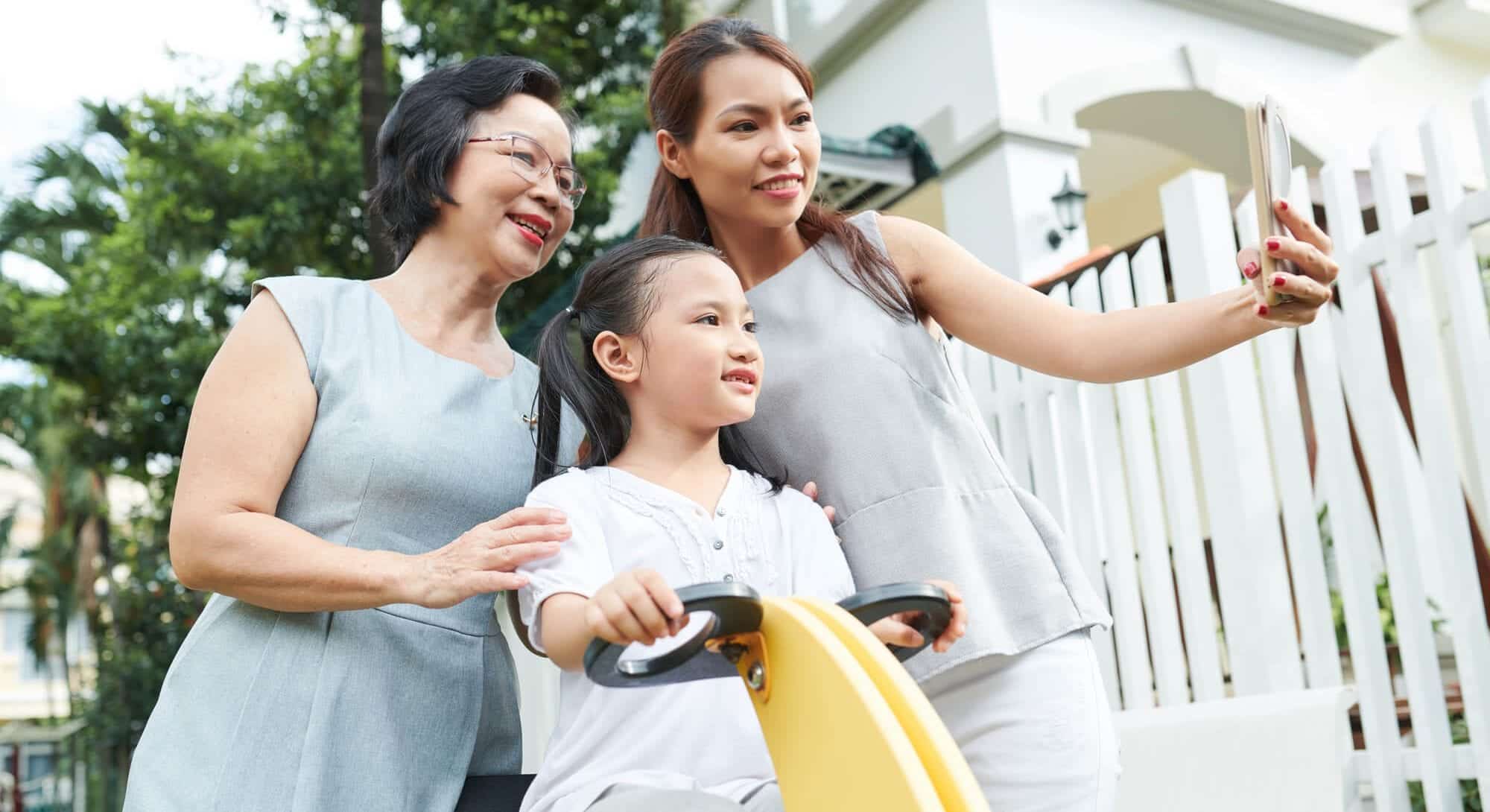 What Are the Best Family-Friendly Fencing Options for New Homeowners
So, you've bought your first home,, and you're ready to settle in with your family and enjoy the new property. First, you need to find a family-friendly fencing option for your home. Take a look around your neighborhood or consult a local fencing company to discern the best fit for your family's needs.
Vinyl Picket Fences
For a clean, classic choice, go for a vinyl picket fence. You might be wondering why vinyl fences are so popular; vinyl is an attractive option among new homeowners for it's affordability, durability, and ease of installation and maintenance. It offers protection from external forces while keeping kids and pets in. Customize your vinyl picket fence to fit your needs with gates and unique design options.
Vinyl Privacy Fences
If the picket fence style hasn't piqued your interest, perhaps a privacy fence is better suited for your needs. You want to be able to provide a safe, enclosed space for your children and pets to play. If your property borders a heavily travelled street or sidewalk, or your neighbors windows are a little to near to your pool deck, vinyl privacy fences create a well-defined barrier between your property and the outside world.
Chain Link Fences
Another fence type typical of American neighborhoods is chain link fence. Chain link fences are great because they're incredibly durable and easily installed and equipped with gates. They're perfect for around pools. However, be careful with large dogs or growing children, because chain link fences are easy to climb over.
Wood Fences
Wood picket and privacy fences made of cedar used to be a common sighting on suburban streets. While you can still find some contractors who will install wood fences, we don't recommended them to new homeowners. Wood fences are plagued with problems like waterlogging, rotting, and cracking. Instead, consider the ever-popular vinyl picket or privacy options.
Mesh Fences
With a pool on your property you need to have some type of protective fencing barrier to keep kids (and adults or pets) from having any accidents. Removable and re-positionable mesh fences are the perfect pool fencing option for families. The durable mesh rarely rips and stops wandering youngsters from falling in the water. They're inexpensive and easily withstand the test of weather. Choose a mesh fence for around your pool and pair it with a vinyl privacy fence for the perfect poolside oasis.
Choosing a Fence To Fit Your Family
When buying your first home, you have tons of important improvements to worry about. You might think that interior improvements should take precedence over any additions to the exterior of your home. However, adding a fence to your property is one of the most critical components of protecting your family in your new home.
Create a front or backyard that your family can use for years to come with a beautiful fence. Fences help to keep intruders out while corralling kids and mischievous pets inside. If you want a safe space for your children to play, you need to install an adequate fence. Fences are also perfect for people with pools because they stop any accidental falls into the water. Remember to consider the materials, functionality, and features of the fence you desire. The right fence option for people with pets might differ greatly from those with pools. Once you know exactly what you need, contact a professional to install your fence so your family can continue to enjoy your new property every day.