"They told me they need half up-front to buy materials and then required the other half before they would start working."
"My guy seemed really nice. That is, until he stopped answering my telephone calls asking why he hadn't shown up to do the job."
"They made a mess and I had to clean up!"
"They would just seem to take really long breaks and I felt strange asking how much longer they were going to sit in their trucks."
We've all shared dinner with others and heard the horror stories. And we always thought: That will NEVER be me, right?
Here's how to do your research to keep yourself protected against Scammy the Contractor.
Do The Research On Contractors To Avoid Scams
Don't just flip through mailers and cold-call from a coupon (you'll look for these on their website and ask directly where their coupons are once you've solicited an estimate).
Likewise, be cautious of door-to-door solicitors, especially those that tend to show up immediately after weather events or in summer. Some scammers will saturate an area with a service like a driveway sealing with low-quality, subpar, watered-down products and little-to-no expertise in the field.
Do ask a few friends, neighbors, or coworkers if they have had the same project done and who they have used. Ask how the experience was and how any problems they may have encountered were remedied. This goes a long way to show you the difference between someone making an error in communication versus a shoddy or unfinished project.
Do research a shortlist online and check out their online reviews from a third party. Match these against previous customers whom the contractor should be able to supply, and ask if you can see the finished work.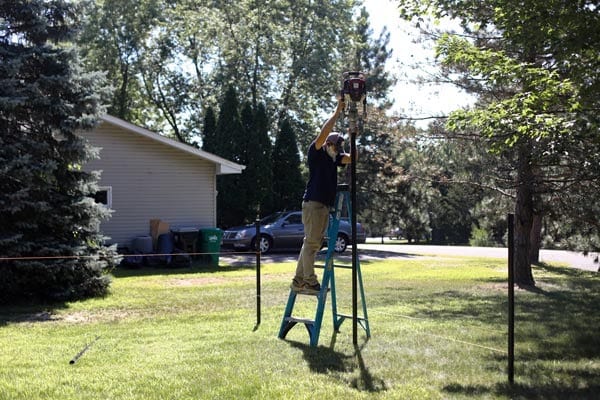 Ask For Estimates
You should not have to pay for an estimate from a reputable, established contractor. If a contractor requires one, move down your list instead.
Do check their website for tools that let you get a better idea of the project. Oftentimes, you will find a planning tool to visualize your project better, see material selections, and get a rough idea of project expense. You may also see an option that allows you to request an estimate after business hours, and the business should follow up shortly during their office hours. This is a good way to gauge their office staff competency, as you will need to rely on them during the project to ensure reliable communication. Northland Fence Minnesota has a fence planning tool, and you can ask online for a no-cost estimate.
Do check the companies for Better Business Bureau ratings in your region, and call your local municipality to see if any complaints have been lodged against their business. With a smaller list to go from than during your initial business research, now is the time to go a bit further with your background checks.
Complaints come naturally for many consumer/business relationships. Satisfactory resolutions can show a business' compliance and willingness to stay in good standing with their customer base.
Do make sure your contractor is both licensed and insured by requesting copies of the records. Don't rely on their word — this is industry standard, and you should think twice if they have a problem proving these. These items protect you in the long run from injury or property damage complaints.
You should also be aware if they use subcontractors or full-time employees, like Northland Fence Minnesota. This can be the difference between training, commitment to the job, and on-time project completion.
Estimates should be detailed and include the cost of materials and labor separately. If you see a blanket cost but don't know what they based it on, it's either a red flag or shows a lack of detail on their part. Estimates should also include a build-in for overages, to protect you against the contractor's unexpected costs.
For example, if costs exceed 10% the contractor will bear that burden. Open communication is key. If there truly is something exceptional in scope they uncover during the work, you should work together to see how to handle the unexpected problem.
Do consider payment methods. If you need your project completed now but are struggling with funds, look at financing options that may be available and consider them carefully. You may get an extended pay-off time frame at a higher interest rate, or you might be able to put a partial payment upfront and finance the remaining balance for a shorter time at no interest. Take time to pursue options with both the contractor and the bank, and allow yourself time to choose without pressure.
Do look for coupons on their website that must be mentioned before signing a contract or special deductions you can apply for extra services. These online specials are always a fun find during what can be a worrisome time.
Do not agree to pay in full upfront. Most reputable contractors require partial payment in advance, midway through the project, and the final balance upon completion. This is good practice for both parties' benefit to ensure materials can be purchased to begin but without running the risk of being left in a lurch with a half-finished project and the contractor nowhere to be found. Civil litigation and costly attorney fees may be your only recourse in this unfortunate scenario, and you won't be guaranteed repayment or entitlement for damages.
Do get it in writing. Once you have selected your contractor, make sure you have a signed contract stating terms of scheduling, payment deadlines, and other negotiated details.
Oversee Work The Contractor Does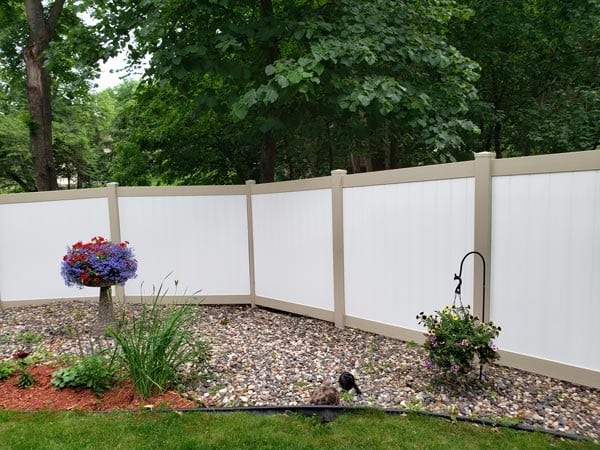 When supply drops begin, trucks pull up curbside, and it's time to put power tools to work, keep a wide berth — but a watchful eye — as the project work progresses through completion.
Do ask for regular updates from the on-site project manager. They can send them via email, phone call, or in person, but should be available for any questions you may have. Delays in supply procurement should be readily communicated, and you should be alerted if scheduling is going faster or slower than projected.
Do require daily cleaning. Whether indoor or outdoor, a mess is sure to be made in nearly any project. Maintaining a clean workspace at the end of the day shows respect for you as a customer and gives you peace of mind amidst the chaos.
Do request interim inspections at least the midway point and through the end of the project. This will ensure your expected result meets the actual work before things get too advanced to make any needed corrections. Make sure to have a clear contact should you need to call after completion with any issues that may arise.
Do hold onto the warranty information and be sure to sign up for any notices the paperwork requires. This will make sure you are updated if there are any product defects or safety recalls. It's also handy to pass along to the next homeowner as a selling tool if you ever find yourself selling your home.
At long last — and most importantly — do pat yourself on the back and enjoy the update to your home. In addition to adding resale value, you will reap the hard-earned benefits of doing your research and get to enjoy the results.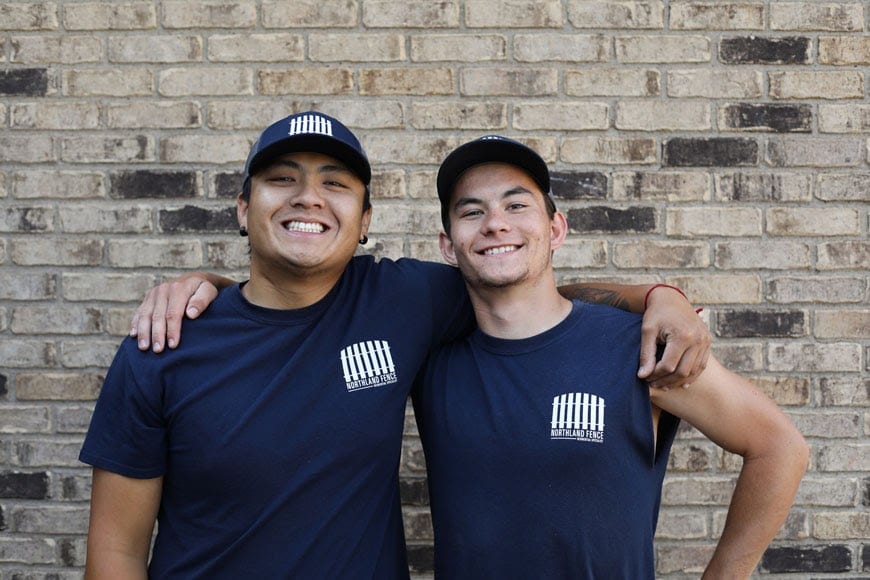 At Northland Fence Minnesota, we understand the importance you place on your home's value. Our expertly installed fencing has been standing the test of time through the region's unforgiving weather demands since 2004. When we install a fence, we dig deep — literally — and do it right with our 4-foot post-driven vinyl, ornamental steel, and chain link options to keep your yard secured and protected inside and out.
You won't find Scammy the Contractor among any of our employees (not subcontractors), and we are committed to remaining Minneapolis' fence company for years to come. Call Northland Fence Minnesota today at (763) 316-4881.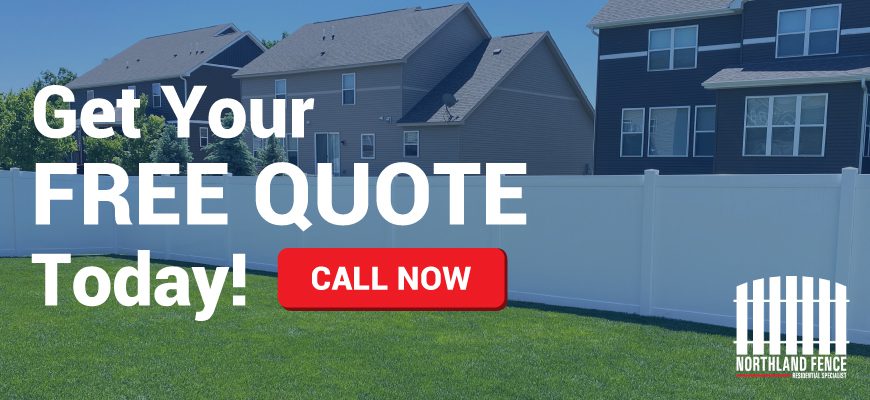 FAQs:
What To Do if You Get Ripped off by a Contractor?
If you believe you have been ripped off by a contractor, you have several options you may want to consider depending on how much money you were scammed. If you had a minimal loss, you may feel satisfied by writing a poor review on their website or wherever you found them (Thumbtack, Angie's List, or other popular home improvement websites or apps). You can also file complaints with your city, the state attorney general, and the Better Business Bureau.
If money is an issue, you can go the route of small claims or threaten civil litigation to the contractor. This process allows a magistrate to issue a payment plan for the contractor if they find it in your favor. This is typically for amounts not exceeding $2,000. If you have paid by credit card, check your provider because you may have insurance protecting you from owing payment.
Larger dollar amounts may be considered differently by law enforcement as a misdemeanor or felony theft. You would need to file a police report and are not guaranteed financial reimbursement.
Do Contractors Rip You Off?
Like in any business, there are quality, legitimate professionals and there are professional scammers. You are the differentiating factor by blindly hiring someone who knocks on your door offering to clean your windows or choosing someone whom you have heard three friends rave about their fence installments and whose third-party reviews give them consistently high scores, like Northland Fence Minnesota.
How Do I Make Sure a Contractor Is Legitimate?
A professional contractor should be able to provide you with more than a business card. They should have a state license qualifying them and be insured for workers' compensation for injuries, accidents, and property damage. References vouching for their work, along with strong online business reviews, will help paint a clearer picture.
Can I File Criminal Charges Against a Contractor?
You can file a police report if you believe a crime such as theft has been committed. The police report will be sent to investigations, and evidence of theft and identification of the possible thief will need to be substantiated first. Depending on the investigation's findings, the case would either be closed or referred to a prosecutor to consider if charges should be filed.