There are few things more exciting than buying and moving into your first home. After all, your first home is the foundation for the beginning of your adult life. Although a turnkey property is ideal, most new homeowners find themselves with a few things that need fixing. Honestly, buying a new house can come with some serious headaches at times. Home improvements are a challenge, but ultimately, they make it safer and easier to enjoy your newly acquired property.
You're probably ready to settle into your new home and get started on decorating the interior. However, that's not the only place you'll spend time; taking good care of your yard is an essential responsibility of homeownership, and a fence is the first line of defense for any property.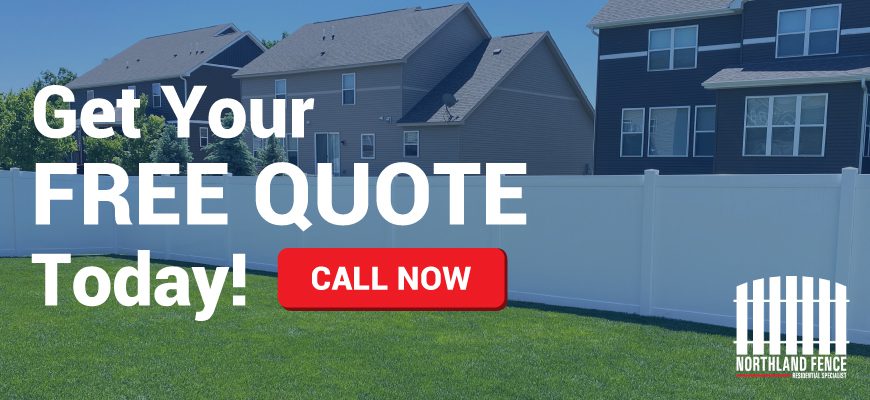 Finding the Right Fence
There are several reasons new homeowners need fencing, whether it's to prevent pests and other intruders from entering, block the view of a neighbor's unkempt yard, corral children and pets, or simply improve the home's property value. From large expanses of rural land to a small, suburban neighborhood, fences are an integral part of any home's security. Installing a fence will make your home feel safe and look beautiful.
Figuring Out Your Desired Functionality
The first thing new homeowners need to do before considering a fence installation is to figure out their fence's desired functionality. Knowing exactly why you want (or need) a fence helps narrow down your options until you find the right one for your property.
Privacy:
Many homeowners want to keep the wandering eyes of nosy neighbors out of their backyard – and personal business! If this sounds like you, you'll probably want to choose a privacy fence for your property. Vinyl privacy fences are typically about six feet tall and have tightly spaced vertical slats so that no one can peek in between or over the fence.
Safety:
Some homeowners, especially those with small children and pets, want the highest safety levels around their property. Chain link and vinyl picket fence styles are perfect to put around pools to prevent drowning. You can also utilize the barriers to create an enclosed playpen for kids and household animals. Fences also form a barrier to deter outside animals from bothering your beloved dogs or feline friends.
Security:
To deter trespassing on your new property, consider a security fence installation. Ornamental spear top styles of wrought iron fences and pointed picket fence tops prevent unwanted people from climbing into your yard.
Aesthetics:
Another reason homeowners install fences is simply for aesthetics. Attractive fencing can vastly improve your property's curb appeal for a potential future sale. There is always a fence type to suit your home's style with such a vast array of color and design options.
Fence Types for Families
Most people buy their first home to start a family, whether that includes children, pets, or both. Homeowners want to have confidence that their fence will help control who or what comes and goes from the property. Several family-friendly fencing options are perfectly suited for new homeowners and their babies, fur or otherwise:
Vinyl picket fence: Affordable and durable, vinyl picket fences are ideal for keeping kids and pets inside the property lines. They're typical of suburban front yards.
Vinyl privacy fence: Vinyl privacy fences are the same material as their picket counterparts but leave no space between slats. They're the perfect barrier around backyard pools, work well to keep high-energy pups on your property, and deter any intruders from entering.
Chain link fence: Made from galvanized steel and coated in vinyl, chain link fences are another affordable option ideal for around pools and dog runs. Just be wary of curious children because chain link is easy to climb.
Ornamental wrought iron: Pet owners should probably stay away from wrought iron since it typically has large spaces between posts. The spear-top style might be dangerous to climbing kids and teens, but flat-top wrought iron fences are perfect for around pools.
Mesh fence: Although professional fence companies don't typically offer it, mesh fence is another option for added safety around pools to stop people from falling or drowning in the water. You can purchase mesh fence online or from certain manufacturers.
Other Considerations Before Installation
Once you know precisely what function you want your fence to serve, there are still other considerations to make before beginning installation. Ask yourself a few crucial questions before continuing on this home improvement endeavor:
Budget: How much will your first fence installation cost? What is the cost of labor and materials?
Tear-down/Hauling: How do you plan on removing an existing fence? (Hint: this costs money too!)
Measurements: How long will your fence be, and what will be the height?
Maintenance: How much time are you willing to spend each season maintaining your fence? What material is easiest to maintain with your lifestyle?
Excavation: Will your contractor have to dig around existing utility lines?
Accessories: Will your fence need a gate? Where are the entrances and exits?
Climate: Can your new fence withstand weather conditions in your environment? Is your favorite fence material resistant to mold, water damage, and other issues?
Community: No one wants the new homeowners to start stirring up trouble in the neighborhood right away. Consult with your neighbors and contractors to ensure your new fence is:

Up to the homeowner's association (HOA) standards
In compliance with local city building codes and regulations
On your property line
Not encroaching on a neighbor's property or causing them a disturbance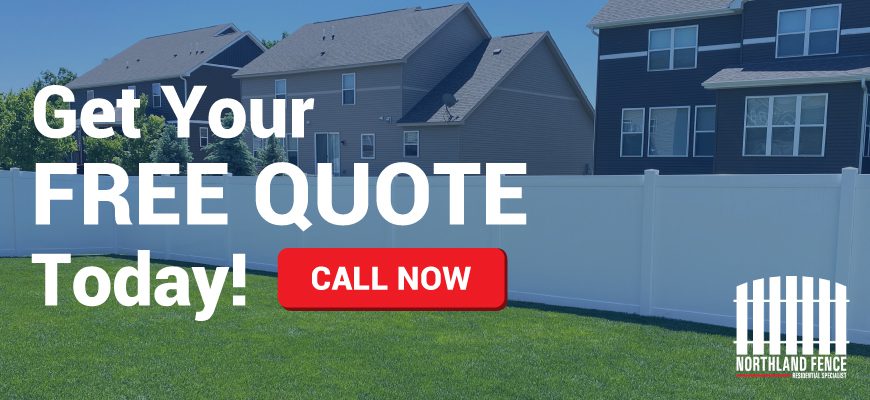 Consider Your Climate
Fences act as an excellent barrier to the outside world. However, if it's unstable, your fence can't provide the safety and security that it should. Climate can have significant impacts on a fence's structure, so it's essential to understand the local environment and choose a material option that is best suited for such weather conditions. Some metals are prone to rust, so vinyl is a popular water-resistant choice.
It's also important to understand how temperatures can impact a fence's integrity. Colder climates require deeper holes for concrete anchors to mitigate issues caused by contracting and expanding soil. An experienced fencing company in your area will already know how to install the fence correctly according to the local climate.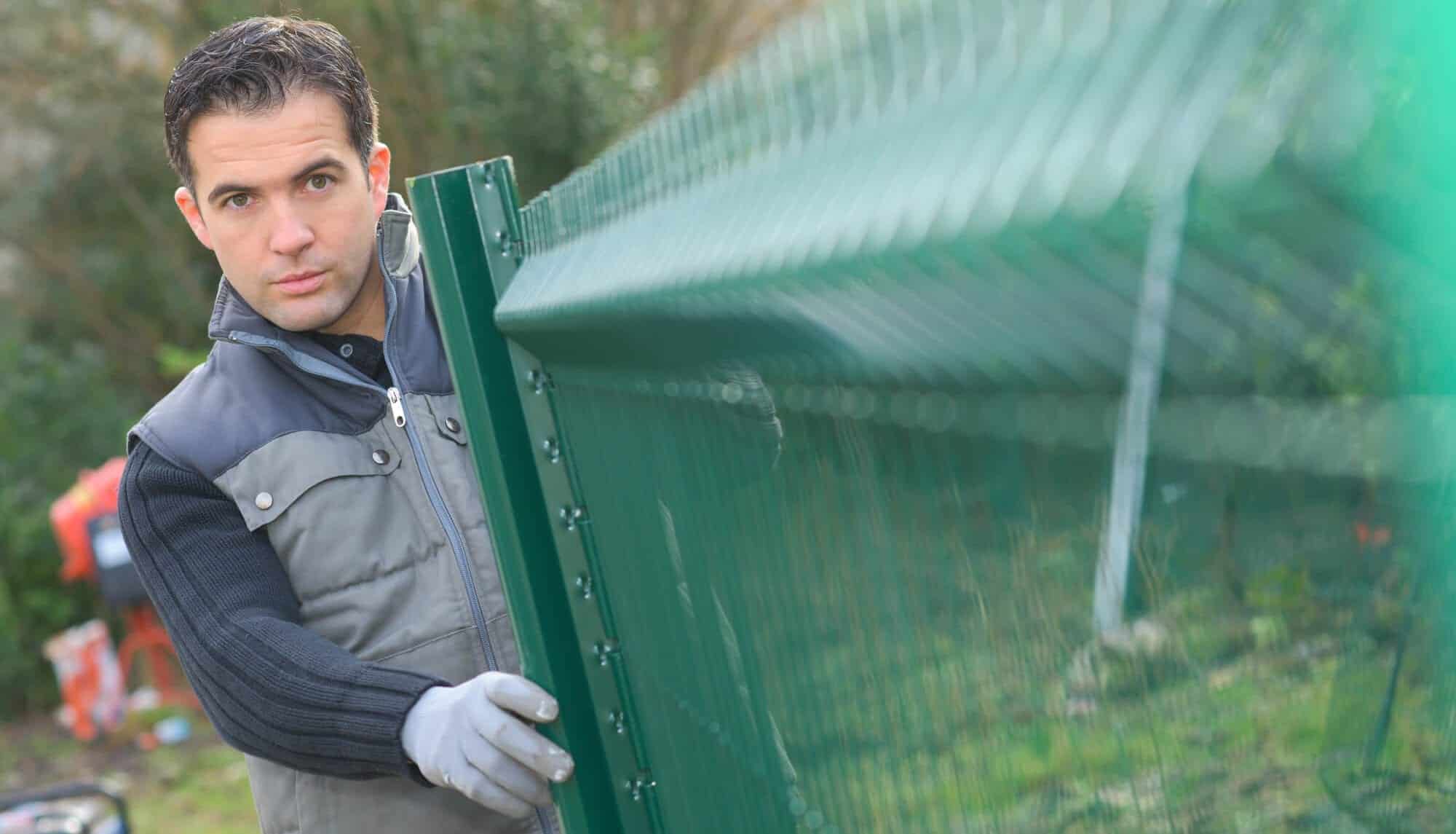 Installing a Fence on Your New Property
Fences provide properties with plenty of practical functions and added appeal. Now that you're aware of all the available options for your new fence, it's time to move on to the exciting part: installation.
Don't DIY: The Drawbacks of At-Home Fence Installation
Many homeowners are confident in their handiwork and haggle with the idea of doing it themselves. However, DIY fence installation is a major undertaking that leaves room for various inaccuracies and further issues. Although you might think it will cut down on costs, DIY fence installations often come with expensive mistakes. Not only is it a slow, tedious task, but inattention to detail, inaccurate measurements, and inadequate post hole depths can leave you with a tumbling fence in no time.
Working With a Local Fencing Contractor
When comparing a DIY project with professional fence installations, it's easy to see why it's encouraged to seek expert advice. An experienced contractor can quickly implement a new fence, gates and all, with virtually no issues. Your chosen contractor should be aware of any local city building codes or utility lines, as well as the area's environment, so you're left with a functioning fence instead of a worthless (and expensive) installation.
What To Look for in a Fencing Contractor
Working with an experienced fencing company can relieve many of the headaches of home improvement. However, it's crucial to do research, ask questions, and compare before settling on a certain contractor. Before finalizing any major decisions for your property, don't be afraid to ask your potential fencing contractor about the following:
Company experience
Real reviews (Yelp, Angie's List, HomeAdvisor, etc.)
Industry certifications and accreditation
Portfolios of past projects
Quotes or estimates
Your fencing contractor should provide total transparency about their experience, accreditations, and estimates. It's incredibly common for homeowners to compare multiple companies' quotes before settling on someone to get the job done.
Wrapping up: What To Expect When Installing Your First Fence
Moving into your new home is an exciting time, but there are probably many areas that need improvement both internally and externally. Although you might be delighted to spend time on interior decorating, there are some exterior improvements that should take precedence. Installing your first fence is easy and affordable when you work with an experienced contractor. Ask around your neighborhood for recommendations, compare estimates, and find the right fit to ensure your first fence installation flows smoothly.
A well-built fence should provide safety and security to your home's residents by keeping unwanted intruders out and ensuring children and pets are confined within the property lines. To keep your family safe at your home, both inside and outside, contact a professional fencing company to get started on a new fence installation today.