A new fence is a significant investment which is why you don't want to settle for a fencing solution that requires more work than it's worth. Even though wood fences have been the go-to choice for privacy fences, the tide is turning, thanks to a sturdier, affordable, and longer-lasting option: vinyl fences.
As a company, Northland Fence made the switch to primarily use vinyl for privacy fencing solutions, and we want to share all of the wonderful benefits it has to offer with our customers. So, say goodbye to easily-weathered wood fences, and say hello to a durable, long-lasting vinyl fence for your property.
Vinyl Vs. Wood Fences
Wood fences have been the traditional solution for providing privacy, security, and aesthetic appeal. However, wooden fences come with extensive maintenance needs to fend off the elements. While we did provide beautiful wood fences for our customers, many people grew tired of the time and effort required in upkeep measures.
After a while, we made the executive decision to switch to vinyl fences to provide a better, longer-lasting, and low-maintenance fencing solution for our customers.
Vinyl fences are made from PVC (polyvinyl chloride) plastic resin combined with other ingredients to create the ideal weather-resistant and durable fence you desire. Unlike wood which is susceptible to warping, rot, and fading, vinyl retains its color and form while being maintenance-free. As a result, even though vinyl has a higher initial cost, it is more cost-effective over time since it doesn't need to be resealed and repainted every year the way wood does.
The only downside for some is that vinyl fences cannot be repainted a different color. So, it's crucial to consider your home's overall aesthetic before installation to ensure you can adequately color-match your vinyl fence. Use the online fence design tool on our website to help you design the perfect perimeter for your home.
Why Should You Choose a Vinyl Fence?
Since we have a reputation for providing our customers with the highest quality materials, our vinyl fencing solution is the ideal replacement option for any home. Read on to learn more about the benefits of vinyl fences and why adding one to your property is an excellent choice.
Low-Maintenance
While wood fence posts have a high likelihood of post rotting from ground moisture or failed cement footing, this does not occur with vinyl fences. Due to it's plastic properties, vinyl is significantly less likely to experience fence post failure, so you don't need to worry about making costly repairs.
Creating a strong, beautiful fence is a major decision, and the last thing you want is consistent maintenance year after year. While wood fences need to be resealed and repainted every year, vinyl doesn't. Cleaning vinyl fences is also easier, thanks to its nonporous texture. Aim to rinse it off with a garden hose every 3-6 months. Even if you do develop stains, there are several at-home solutions to combat grime easily.
Durability
Minnesota is known for its extreme weather conditions that vary from season to season. As such, you need a fence that can stand up to the harsh elements for years to come. Thanks to their strong material properties, vinyl fences won't rot, peel, or fade, and they are also significantly less likely to chip or crack.
Selecting vinyl as your fence material gives you a sense of security that your investment will not go to waste. Furthermore, you don't need to worry about the sun weathering away the color and texture.  Sip your summer drinks with confidence, knowing that come rain or shine, your new fence will stand the test of time.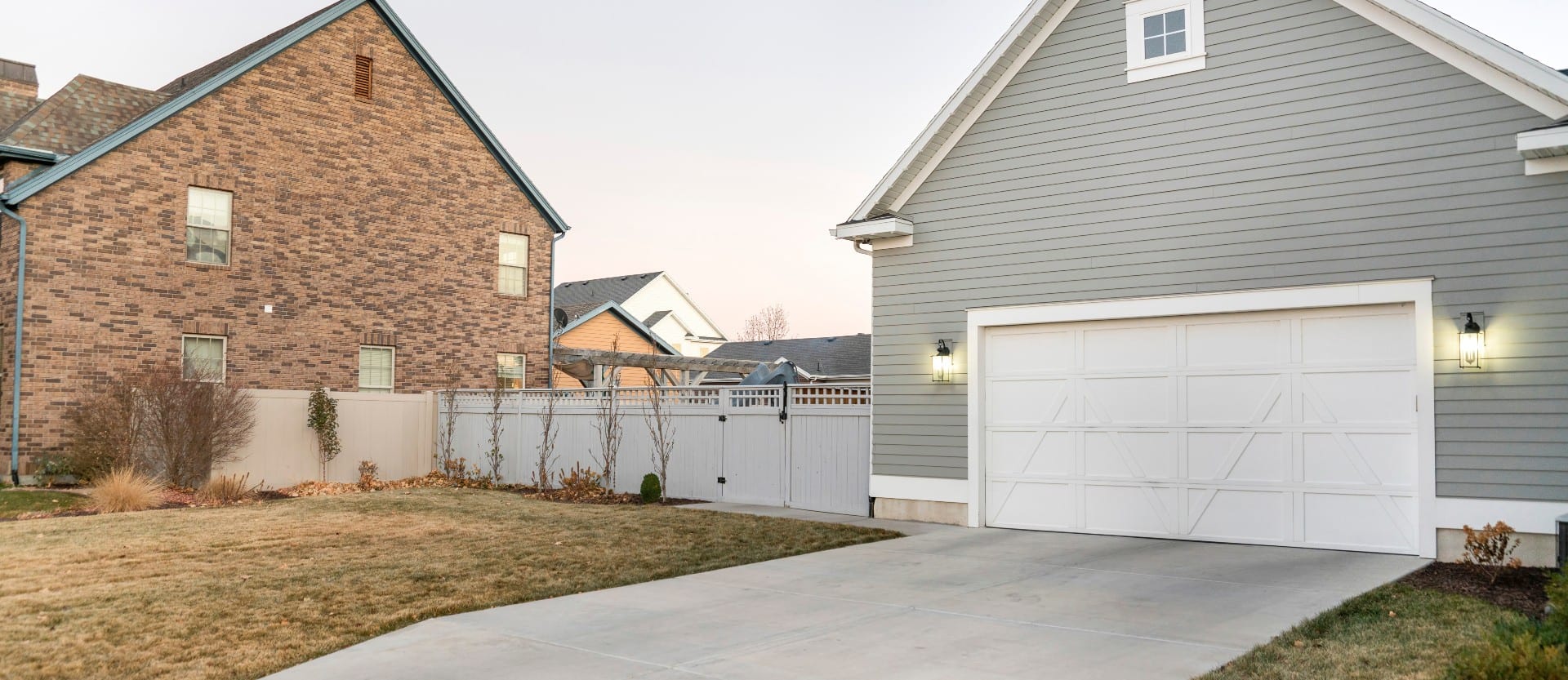 Offers Privacy
When you choose a vinyl fence from Northland Fence, you get a high-quality fence that provides added privacy to your home or property. Vinyl is an excellent choice for privacy fences since it comes in panels and tight-fitting pieces. These custom features reduce the potential for others to peer in on you or your family.
Add a gate or other accessories to access your space easily, and set modifications for extra security. Also, added safety is possible because vinyl is harder for would-be intruders to climb due to its smooth surface. Bask in the sun or let your children play in the back without concern of prying eyes.
Affordable
Even though vinyl is more expensive upfront than wood, it is actually more affordable long term, thanks to the value it holds. Plus, if you are concerned about cost, we offer several financing options to work with your budget. At Northland Fence, we understand how important it is to have a cost-effective fencing solution.
This is why we provide smart fencing options built to last and include an extensive warranty program to make this the last fence you need to purchase.
Boosts Curb Appeal
Not only is vinyl known for its long-lasting and durable design, but it also adds significant value to your property. If you're planning on selling your home within the next decade, a new vinyl fence will add a greater resale value because it retains its value. Simply select your preferred color of white, tan, or two-tone to match your home perfectly.
Vinyl is also great for any property since it can be easily customized. Choose between a white picket fence or privacy fence and grab the attention of all your neighbors for years to come.
Easy to Repair
Even though vinyl is an incredibly durable fencing material, it is still susceptible to some damage throughout its lifetime. Thankfully, the process is relatively simple when it comes to repairing your fence since each section is easily replaceable. If you notice small holes or slats, it's essential to remove faulty parts and pieces to avoid existing damage becoming more extensive. Due to its innovative design, you can easily repair vinyl fence pieces with only a few tools, including a chisel, hammer, and a Phillips head power drill.
Reach out to our friendly support team for assistance regarding any vinyl fence repair questions.
Upgrade to a New Vinyl Fence Today!
When choosing your new fence, consider all the wonderful features of vinyl. Unlike traditional wood fences, vinyl is easier to assemble, repair, and clean. Not only is it eye-catching, but it also provides a strong, long-lasting privacy fence that keeps out intruders and boosts curb appeal.
These numerous benefits are why our team at Northland Fence decided to use high-quality vinyl instead of wood. When you work with our team, you know that we'll provide you with the fencing solution made to last.
Our team will also help you plan, select, and install your new beautiful, maintenance-free vinyl fence! So, don't settle for tedious wood fences. Get your free estimate from the fencing experts at Northland Fence today!